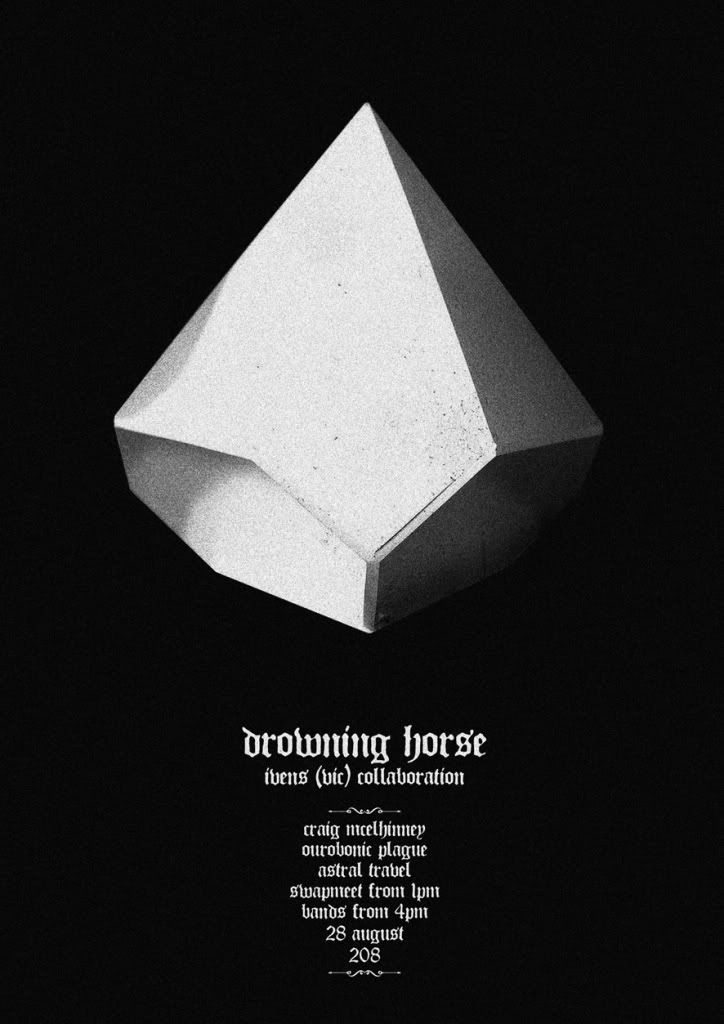 -------------------------------------------------------------------------
208 MAYLANDs SWAPMEET // FOOD // MUSIC // FUN // KVLT
-------------------------------------------------------------------------
This Sunday, 28th of August, 208 will be hosting a Swapmeet, where you will be able to get your greasy mitts on new and second hand records, clothing, bikes, skateboards, garbage, etc. There will also be food and treats available for... a lunch time snack.
Swapmeet starts at 1pm and is open to all to have a squizz!
From 4pm we will have musical performances from the likes of:
Craig McElhinney
Ourobonic Plague
Astral Travel
and a very special collaboration between Drowning Horse and Ivens (aka Gore Crow Tones [noise in Whitehorse and Encircling Sea] from VIC).
http://www.drowninghorse.blogspot.com/
http://www.myspace.com/gorecrowtones1
http://eco-tonerecords.blogspot.com/
http://www.myspace.com/arseunravel
http://www.loserorientation.com/
http://soundcloud.com/ourobonicplague